78 total views
More polished than a tee shirt without being too try-hard, a relaxed linen shirt is one of my summer wardrobe staples.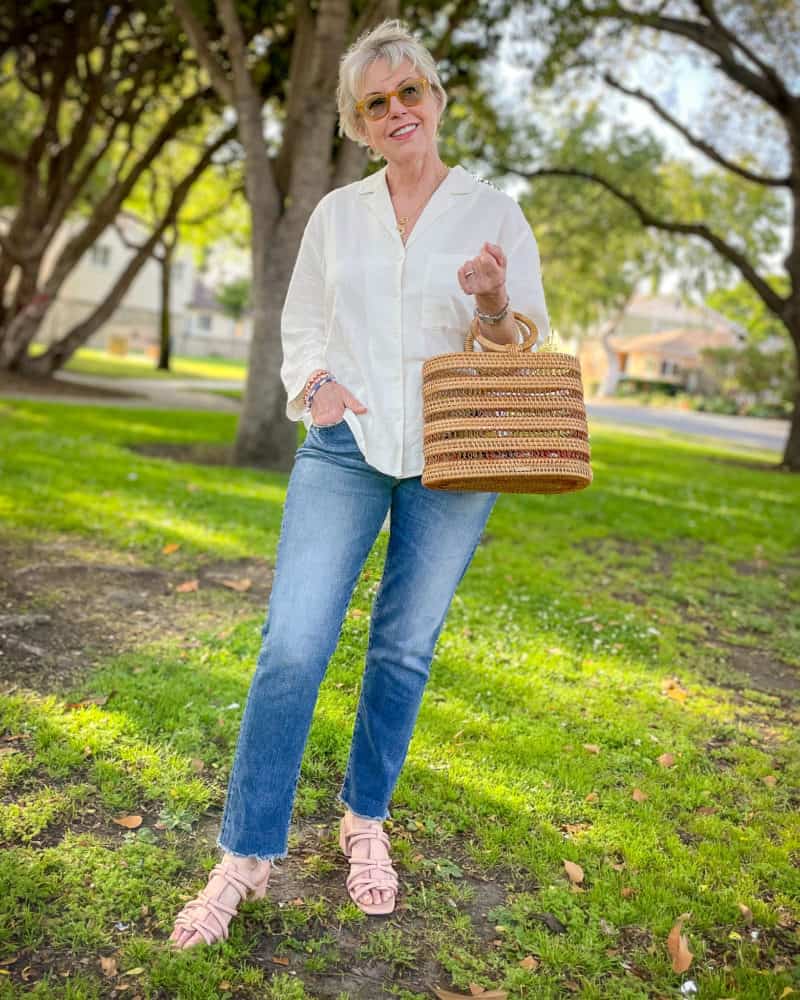 This post is sponsored by Nordstrom. All ideas and opinions are my own.
An easy outfit with an oversized linen shirt
Since I can remember, we've been told that every woman should have a "crisp white shirt" in her wardrobe. But they never worked for me. Too classic, and (as I later learned) the wrong color. For several years I've had some iteration of a relaxed white linen shirt in my warm weather wardrobe, but since my color analysis, I've been on the hunt for one in a cream or off-white.
This shirt is a linen-viscose blend, so it's softer than 100% linen, but still quite breathable. The fabric is opaque enough not to need another layer underneath. And the relaxed fit allows for plenty of air circulation. So it's perfect to throw on when it's toasty out but you still want some coverage. I like having a collar I can pop to keep the sun off the back of my neck, too!
How I wear a relaxed or oversized shirt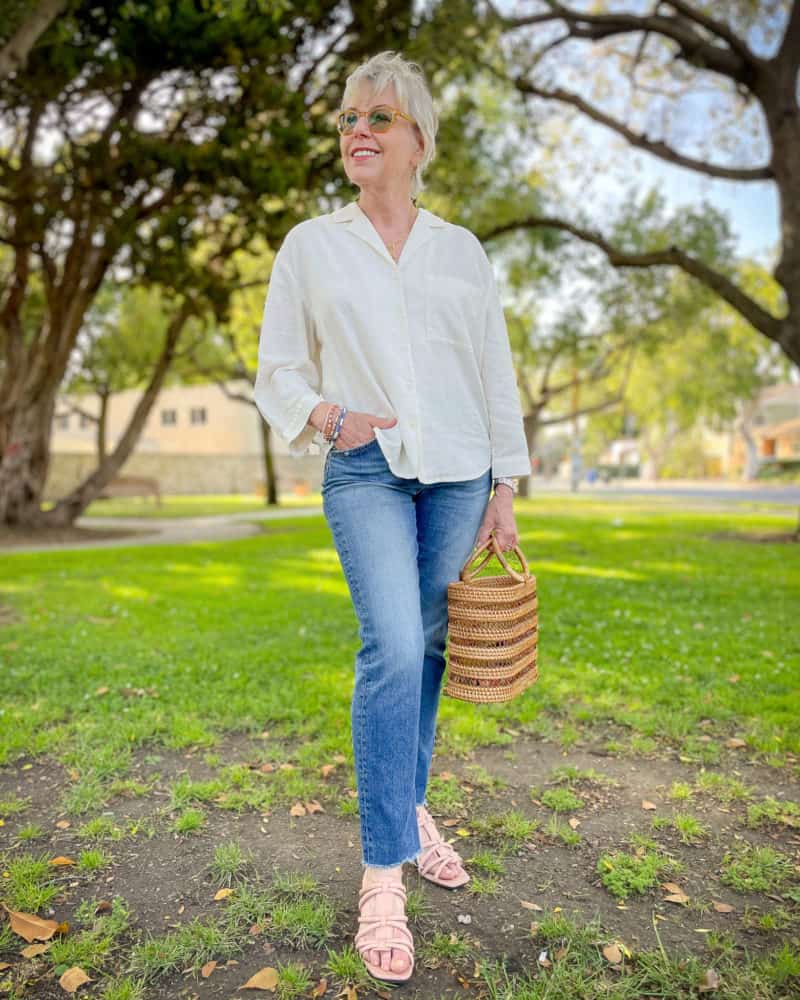 Being petite, I've been wary of current trend toward very oversized shirts. It can easily look like I'm drowning in fabric. Here, the shorter sleeves allow my wrists to show, which adds some definition and structure. (If your shirt has long sleeves, you can roll or push them up.) And the shorter length in front helps too.
Wearing a slimmer bottom can help add definition. Here, I've worn slim, straight leg jeans to balance the volume of the shirt, and a nude-ish color shoe, which also helps elongate the legs.
Another way to wear an oversized shirt is to leave it open, and wear as a "shacket" over more fitted layers. Or try a half-tuck, or you can gather and tie it at the waist.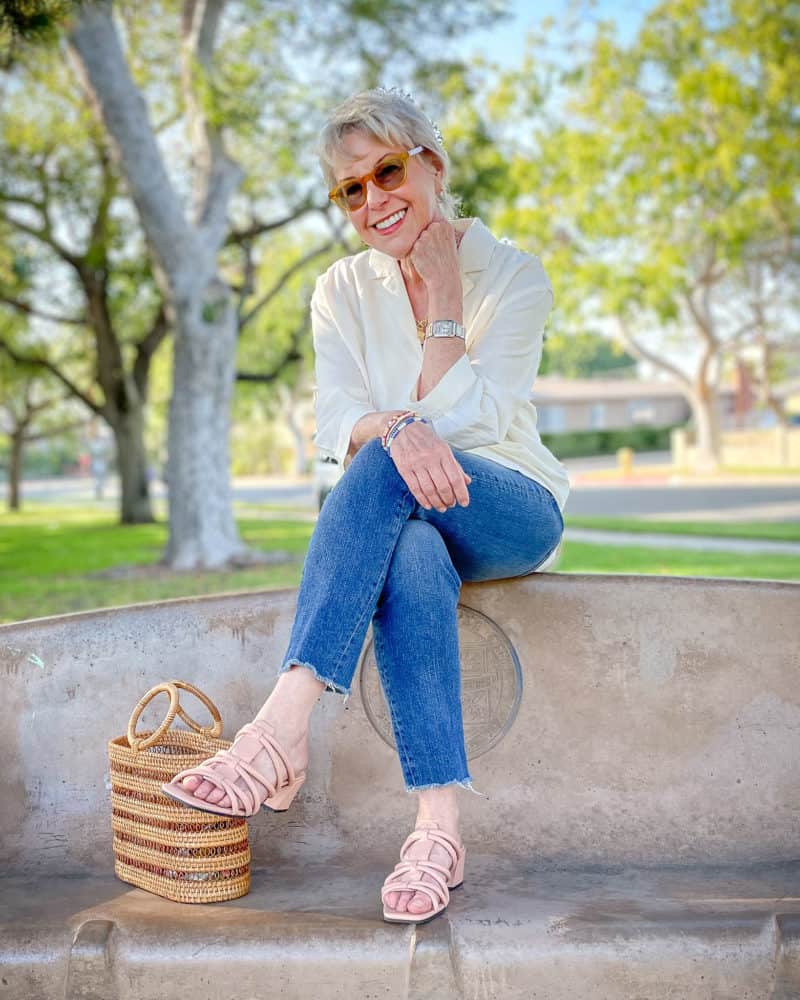 If you don't like the way linen wrinkles, or find it scratchy (though most linen will soften with wear and washing), cotton gauze is another option. Below, a few of my picks for linen and cotton shirts from Nordstrom. They carry a wide range of brands, and shipping and returns are free. If you're in a hurry, you can often order online and pick up at your local store.
Click on the > to see more options.

Affiliate links in posts may generate commissions for unefemme.net. See my complete disclosure policy here.
News
Happy Tuesday! Today, I am going to return to an old discussion…can every day mature woman become elegant women.…