24 total views
VIBRATORS ARE a gift to women and vagina-owning people everywhere. They take the already titillating act of sex and turn it into an orgasmic overload of pleasure. If you're searching for the best vibrator, you don't have to look very far. There are so many options available for every body type and preference.
Like other sex toys, vibrators enhance sex by stimulating the vulva and vagina in ways the human body simply can't. Using your hands can be fun, but it frankly doesn't compare to the power of a vibrator. Plus, you can get sore pretty fast.
While some guys feel intimidated bringing a vibrator into the bedroom, true pros know that vibrators elevate the entire sexual experience. The best vibrators for women focus on her pleasure, which, in return, also pleases her partner to know that she's enjoying herself.
But which vibrators are the best? There are tons of options out there, from the trusty ol' Magic Wand that's been helping people cum since the '60s to cutting-edge products that heat up, pulse to the beat of music, and thrust on their own. There are vibrators that stimulate the clitoris, vibrators that hit the G-spot, and vibrators that do both—even both at once. All of which is to say, if you've never bought a vibrator before, or even if you're looking for a new vibe to add to your collection, the volume of choices can be a bit mind-boggling.
Not sure what kind of vibrator is best for you? The person who's going to be using the toy should consider what feels good for them and go from there, says sex and relationship therapist Rachel Wright, LMFT.
"Think about what body parts you want to stimulate, where you like to be touched, and what types of sensations you like," she says. "For example, if you know that you like to have your clitoris stimulated, this is a great opportunity to get a toy or pleasure aid that can stimulate your clitoris in a way that the human body just can't." (FYI, an oft-cited survey of 1,055 cisgender women published in the Journal of Sex & Marital Therapy found that 37% of cis women need clit stimulation to have an orgasm, and a further 36% said they didn't need it, but it made their orgasms better—just another reason to have a vibrator in the bedroom!)
If you're curious about a particular vibrator, read the product description and look at photos to learn more about what it's best used for. Some are designed to stimulate the clitoris during penetrative sex, some are best for other kinds of partner play, and some are ideal for masturbation, Wright says. Plus, some partnered toys are geared toward penetrative sex involving a penis and a vagina, which isn't how all couples get down.
Since everyone's looking for different kinds of pleasure, we listed our editors' and experts' favorite vibrators in nine categories listed below. Whatever you end up playing with, don't forget the water-based lube!
These vibrators get their name because they're shaped kinda like bullets. They're designed for external stimulation: primarily of the clitoris, but hey, try them on the nipples while you're at it. The small size makes them approachable for beginners, not to mention ideal for travel.
These vibrators are designed for external clitoral stimulation. They're great for masturbation, and depending on the position you're in, you might be able to work them into partnered play, too. Venus butterfly position, anyone?
Massage wands tend to be bigger vibrators that deliver serious power. They "have a strong, often rumbly, vibration," Wright says. Given how intense they are, wands are great for solo play. If you are using one with a partner, you're better off focusing on the toy than trying to squeeze it into another form of sex, she adds. Most of the time, "it's the wand show."
These vibrators are curved to hit the G-spot, an erogenous zone on the inside of the vagina that's linked to the clitoris.
Some vibrators can be used externally on the clitoris (and other erogenous zones) and inside the vagina. We love a multitasker!
Also known as clit-sucking vibrators—or simply clit-suckers—these vibrators suck, blow, and vibrate for a whole new kind of stimulation. Some people say the sensation mimics oral sex.
With their teeny-tiny tips, pinpoint vibrators "are really great for getting intense stimulation exactly where you want it," Wright says. "Pinpointed toys are often geared towards clitoral stimulation, but because of the design, they can be great on the nipples, collar bone, belly, and other erogenous zones."
The future is now! These vibrators can heat up and cool down for whatever kind of temperature play you're into.
"Many rabbit vibrators stimulate the clitoris while stimulating the internal portions of the vulva and vagina, including the internal part of the clitoris that we can't see," Wright says. (FYI, the clitoris is shaped like a wishbone; that little nub at the top of the vulva is just the tip.) "By stimulating the internal parts and the external parts of the vulva, vagina, and clitoris, you may have what's considered a blended orgasm."
What to Consider Before You Buy
With so many options, it can be hard to choose! Before you buy a vibrator, you should have an idea of what kind of stimulation you enjoy—internal, external, or both! If you're new to the magical world of vibrators, you can't go wrong with a bullet vibrator. They're often inexpensive and less intimidating than other models. If you're like external stimulation, you might enjoy a wand or a suction vibrator. If internal stimulation is your jam, look for a curved vibrating dildo that promises G-spot orgasms. For those who just can't choose, a rabbit is a great all-around pleaser.
What Are The Types Of Vibrators for Women?
Women are lucky in that they can have two different types of orgasms: external and internal. Most vibrators are specialized to achieve one or the other, and the kind of orgasm you enjoy depends on the person and their specific anatomy. Generally speaking, there are four types of vibrators: wand vibrators, bullet vibrators, suction devices, and rabbit vibrators. There are many other vibrators that women can get pleasure from, such as vibrating cock rings or anal toys.
How We Selected
To find the best sex toys for men worth buying now, we consulted with sex and relationship therapist Rachel Wright, LMFT. We made our selections based on value, feel, appearance, and just how well they worked. We also considered vibrators that had high customer ratings on e-commerce websites we trust.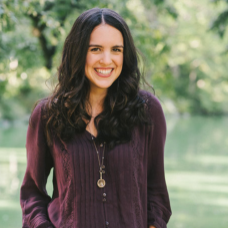 Jordyn Taylor is the Executive Digital Editor at Men's Health. She is the co-author of 'Best. Sex. Ever.: 200 Frank, Funny & Friendly Answers About Getting It On,' and an adjunct professor at New York University's Arthur L. Carter Journalism Institute. She's covered sex, relationships, health, wellness, and LGBTQ+ issues since 2013, and has previously worked as a reporter and editor at Mic and the New York Observer.
News
Do you ever feel discouraged? Maybe like you're not doing enough? I've been battling that feeling lately, and it…