30 total views
The stars of HBO's new apocalyptic drama The Last of Us are Pedro Pascal and Bella Ramsey, but that duo took a seat on the bench for much of the show's third episode. "Long Long Time," a supersized, 80-minute affair, largely focused on a stand-alone story centered on a different duo: Nick Offerman and Murray Bartlett, playing the previously-mentioned characters Bill and Frank.
The episode finds Bill—played with Offerman's usual gruff tendencies—surviving the aftermath of the initial 2003 Cordyceps outbreak as the last person in his small town in a way that he's comfortable and complacent with. He's got food, he's got supplies, and he's… totally alone. That changes after four years, when he finds a man (Frank, played by Bartlett) who has quite literally stumbled into a trap that he's set. Where Offerman plays Bill as gruff and cold, Bartlett's Frank is the opposite—he's warm, funny, and friendly.
It makes sense that these two pieces of the puzzle would fit together, and, as the episode proves, they do. "One of the beautiful things for me about this experience was being paired with Nick and finding that both of us wanted to just go there," Bartlett said in an interview with Complex. "Go to the places that the script asked us to go to, to be vulnerable, and to fill out what the script was asking us to do."
Part of what "Long Long Time" does so brilliantly is bringing in a pair of shining, proven, TV stars, sticking them together, and letting a good script and a couple performers who know what they do well to make some magic happen.
People may be familiar with Offerman (largely from Parks and Recreation and his subversion of that persona in Devs), but Bartlett, who plays Frank, is a bit newer to the game.
Frank is played by Murray Bartlett in The Last of Us Episode 3.
Bartlett isn't a gamer, and thus never played The Last of Us video game. But he was a huge fan of showrunner Craig Mazin's work on Chernobyl, and as soon as he read the script for "Long Long Time," knew that he wanted to be a part of it.
"It's one of the most beautiful episodes of television I've ever read in that it's beautiful writing and feels like a film," he told Complex. "It's so complete, it's so nuanced, it happens over a long period of time, and it punches in at sort of just the right moments to fill out the picture of what this relationship is in such an extraordinary way."
Bartlett loved playing the character and while much of the warmth and joy of the character, of course, comes from the performer himself, he also credits the character's inherent optimism. "I love that he hasn't been made cynical," he said. "He's still able to anticipate something good in a post-apocalyptic world like that. I think that's just an extraordinary quality… he's not daunted by the carefully constructed armor that he sees Bill has created around himself."
Bartlett has been a working actor since the late '80s.
Bartlett was born in Sydney, Australia, and spent much of the first 10-15 years of his career in Australian film and TV productions before eventually making the jump to American programming with guest spots in shows like Sex and the City. In the late 2000s, Bartlett landed a regular role on the soap opera Guiding Light, which he starred in 257 episodes of.
Bartlett continued to work throughout the years, appearing in episodes of Damages, The Good Wife, and White Collar, along with movies like the Kristen Wiig vehicle Girl Most Likely. His biggest initial break, though, came with his first foray into HBO's programming: alongside Jonathan Groff as one of the main characters on Looking, the dramedy about the lives of three gay men in modern San Francisco.
He won an Emmy for playing Armond, the hotel manager in Season 1 of The White Lotus.

While Bartlett would continue to work on shows like Nashville and Iron Fist in the years after Looking (which ran for two seasons and a concluding movie on HBO), his true breakout came on his second HBO series: The White Lotus, where he played the Hawaii resort's manager, Armond.
In a cast full of hilarious and ridiculous characters, Bartlett's Armond was a consensus standout, with some great comedic moments and notoriously provocative moments as well. He won the Emmy for Supporting Actor in a Limited or Anthology Series or Movie for his trouble.
He's since appeared in Apple TV+'s Physical and Hulu's Welcome to Chippendales.
After White Lotus, Barlett has kept busy on the small screen. He played a key role as the Richard Simmons-inspired fitness celebrity Vinnie Green in Season 2 of Physical, and also played opposite Kumail Nanjiani in the Hulu true crime drama Welcome to Chippendales.
In the latter series, Bartlett played the real choreographer Nick de Noia, whose creative vision was pivotal to the early success of the Chippendales club that was founded by Steve Banerjee (Nanjiani). This story does not have a happy ending, so if you haven't seen it and are curious about one of the more wild and grisly true crime stories out there, don't hesitate to check Chippendales out.
Watch Welcome to Chippendales Here
He'll next appear in Apple TV+'s new Black Mirror-esque sci-fi series later this year.
The only upcoming credit on Bartlett's IMDB as of now is an episode in Apple TV+'s upcoming series Extrapolations. Not a ton has been revealed about this series, but it seems to be telling a series of interwoven sci-fi stories—think Black Mirror—about a near future where climate change continues to progress and impact peoples' lives in differing ways. Bartlett is part of an extremely stacked cast that also includes Meryl Streep, Edward Norton, Kit Harington, Matthew Rhys, Tobey Maguire, and more.
Other than that, there's only one other place we can be sure we'll see Bartlett in 2023: at the Emmys, possibly with another trophy in his hand for The Last of Us.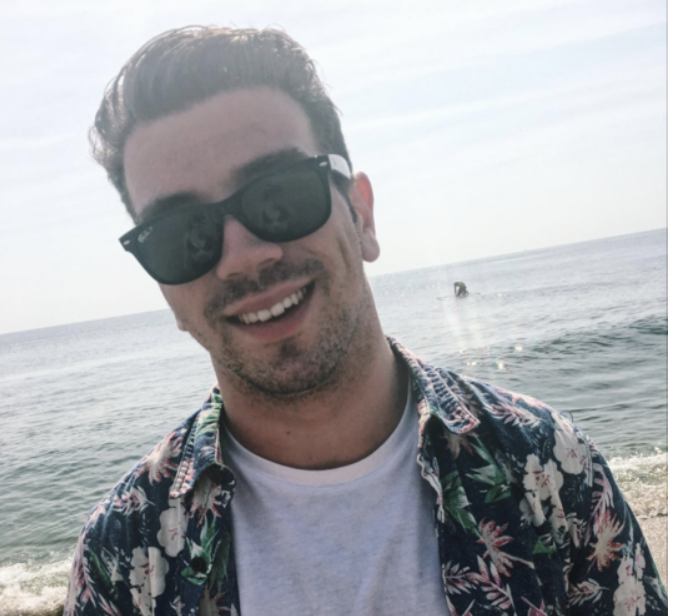 Evan is the culture editor for Men's Health, with bylines in The New York Times, MTV News, Brooklyn Magazine, and VICE. He loves weird movies, watches too much TV, and listens to music more often than he doesn't.
News
The series finale proved Tom and Greg are the only Succession couple worth rooting for.Courtesy of David M. Russell…