18 total views
WHAT PROTEIN POWDER flavor is fueling the muscle men and women of NYC? As it turns out… Mango. And caramel. And matcha. Bet you didn't even know they made matcha protein powder.
The Men's Health crew hit the Strong New York event last year, a New York City wellness and fitness festival, to mix it up with the biggest health and fitness buffs in the Big Apple. This immersive gathering offered discussion panels, technique workshops, workouts, and recovery products galore, along with keynote speakers like MH Advisory Board members Gunnar Peterson and Don Saladino.
This was a gym buff's dream convention—so, naturally, we wanted to check in with the people on the ground to ask some of the fitness industry's most burning questions, like: What's the best flavor of protein powder?
A question like that leaves room for no shortage of opinions—and it's even more fun to make it a mystery. Our correspondent Tony Xie floated around the floor to see if he could guess athlete's favorite flavors after some (semi) related questioning. Once he investigated their favorite exercises, PRs, and what kind of animal they are in the gym (it makes sense, trust us), Xie took three chances to pin down the subject's favorite protein flavor. And he succeeded way more than you think he would— even nailing one on the first guess.
The verdict is still out on which flavor reigns supreme, but the athletes of Strong New York at least gave us a new list of flavors to try. Hemp protein powder? Say less.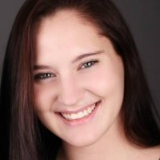 Cori Ritchey, NASM-CPT is an Associate Health & Fitness Editor at Men's Health and a certified personal trainer and group fitness instructor. You can find more of her work in HealthCentral, Livestrong, Self, and others.
News
The following story contains light spoilers for The Mandalorian Season 3, Episode 5, "The Pirate." The Mandalorian has always…