6 total views
SHAVING IS a minefield, to say the least. The moment you take a sharp blade to your face, you run the risk of cuts, nicks, razor burns, ingrown hairs, and more possible problems. Perfecting your shave takes patience, experience, technique, and of course, the right grooming products. That all starts with a good razor, one that can put you light years ahead of the game. So knowing what is the best razor for men—for you!—is crucial.
And there are the debates: some say more blades mean better shave; others say more blades lead to more irritation and ingrown hairs. Some say innovative electric shavers are the way to go, while others swear by the old-school techniques of safety razors or even straight razors.
Where you fall on the debate is a personal decision—"the thing about shaving is everybody's skin is different. What works for others, may not work for you," says board-certified dermatologist Dr. Azadeh Shirazi, MD, FAAD. The razor you choose thus comes down to your needs. To help you find the right one, we've spoken to grooming experts from barbers to dermatologists, as well as done testing on men's razors ourselves to curate the 15 best razors for men below.
Best Beard Trimmers | Best Shaving Clubs | Best Razors for Sensitive Skin | Best Disposable Razors | Best Body Groomers
---
Most comfortable Razor: Gillette Heated Razor
Pamper yourself with a nice hot towel shave weekly, courtesy of Gillette's heated razor. It turns warm barbershop shave into an at-home hot-towel shave—with every stroke—endeavor using chargeable, heatable cartridges that soften the hair while it shaves. Specifically, its stainless steel warming bar coupled with a flex five-blade design allows for a more comfortable, closer shave. The waterproof razor comes with an adjustable heat feature to provide you with the perfect temperature, plus you get a nifty rechargeable stand.
Best Manual Razor: Gillette Fusion5
Traditional razors can't get better than Gillette's Fusion5 which packs feat after feat. According to celebrity hairstylist and master barber Cody Renegar, it's got blades that are flexible enough to maintain contact with your skin at all times, and a conditioning pad that helps the blades glide over the skin without lifting or creating cuts. In addition, the five-blade plus stretchy microfins design ensures a close and smooth shave, while the precision trimmer brings about a cleanly sculpted shave.
You can also use the extra single blade on the top edge to create a sharp sideburn without digging the blade into your skin, Renegar says. "What's also great is that they're pretty affordable, you can find them everywhere, and you can find replacement blades at any drugstore," he adds.
Best Electric Razor: Braun Series 9 Pro 9465cc
An electric razor that doesn't pull or irritate your skin, even during the adjustment period? Yes, please. You're looking at our hands-down favorite razor right now: the 100% waterproof Braun Series 9 Pro. Celebrity barber Ray Santos whose clientele includes NBA players recommends it for achieving a bearded look, as well as bringing it with you whenever you're traveling. "It's perfect for guys on the go thanks to the world's first portable PowerCase," Santos says. The built-in AutoSense technology also provides a customized shave for all users, and the 10-direction flex head makes sure to get every single spot with titanium-coated blades. Really, this is the Ferrari of razors right here—hence the price tag.
Read More: The Braun Series 9 Pro Review
Best All-Around Razor: Philips Norelco OneBlade
Our editors absolutely love this razor. It shaves smoothly, cleanly, and efficiently without nicking or cutting—you can easily rub it back and forth on the skin—with long-lasting replaceable blades. We love it most for its ability to maintain a low stubble that makes us look rugged yet refined. In fact, board certified dermatologist Lauren Penzi, MD, FAAD says that it's "a great, reliable electric shaver option for men who are prone to ingrowns and don't mind a little stubble." Moreover, the real beauty of this electric razor-trimmer hybrid is that you can use it for literally any look on anywhere you want to shave. It gives a close, clean shave on both your face and body, but also comes with length guards if you want to keep some length.

Best Disposable Razor: BIC Hybrid Flex 5 Titanium 5 Blade
It's hard to beat the price of this simple yet effective razor—and it actually works too. Board-certified dermatologist Dr. Marisa Garshick, MD, FAAD likes it because it's a travel-friendly razor that "uses a soothing lubricated strip containing aloe vera to calm the skin," while giving you a close, smooth anywhere you use it, which also makes it ideal for legs. Best of all is the fact you get a total of eight cartridges in this pack. "It is also an affordable option as it contains 7 refills, which should be used once the blade becomes dull," adds Dr. Garshick.
Best Cartridge Razor: Harry's The Truman Razor
Harry's has quietly taken over the world with its well-priced, easy-to-get razors that really work. Its classic multi-blade cartridges work exceptionally for all kinds of skin types. In particular, the Truman razor has "an ergonomic, weighted, no-slip handle for precision and comfort," according to Dr. Lauren Penzi who also praises its "German-engineered steel blades with lubricating trip allows for the ultimate close, smooth cut." In addition, Dr. Marisa Garshick likes it for its weighted core and textured rubber grip that's easy to hold. All in all, this $15 Truman Set will give you the best overall value, as you also get a bottle of shaving cream, three-blade cartridges, and a protective travel cover.
Best Safety Razor: Merkur Mk34c Double Edge Razor
Making the switch to a safety razor means fewer ingrown hairs and post-shave irritation—but it does take some practice, according to board-certified dermatologist Brendan Camp, MD, FAAD. And this safety razor has a quality that justifies its price point. "It uses stainless steel double-edge razor blades that are very sharp with a thick weighted handle. This minimizes irritation while giving you a close shave even with coarse dense hair," says Dr. Azadeh Shirazi. "This is a wonderful option for someone prone to ingrown hairs or razor bumps." Plus, its blades can easily snap on and are adjustable in length.
Best Gillette Razor: GilletteLabs with Exfoliating Bar Razor
For anyone hankering for a totally clean-shaven look, celebrity barber Ray Santos' top choice is the GilletteLabs with Exfoliating Bar—a winner of our Grooming Awards nonetheless. "It is an easy way to level up your grooming game because it combines two skincare steps—shaving and exfoliation—into one efficient stroke," says Santos. "The built-in exfoliating bar removes dirt and oil from the skin prior to blades passing, leaving your skin feeling fresh and smooth." Plus, it has five blades and a bi-flex disc design, which will give you an accurate and close shave.
Another benefit of this razor, according to Santos, is its FlexDisc technology that contours to the face to ensure the blades make direct and comfortable contact with every stroke. "That's a must-have for me when selecting a razor," he says.
Best for Ingrown Hairs: Bevel Safety Razor Kit
Safety razors are known for having a single blade, which is great for anyone dealing with ingrown hair and razor bumps. According to Dr. Azadeh Shirazi, this is the perfect safety razor: it is weighted for better control, comes with a single blade to counter ingrown hairs and irritation, and has high-quality blades for a smooth shave with each stroke.
Dr. Marisa Garshick also approves of Bevel's single, double-edged blade which "helps to achieve a close shave without needing to apply a lot of pressure." Since it takes a village to help limit the chances of ingrown hair, we recommend the entire Bevel kit as opposed to just the razor.
Best Razor for Sensitive Skin: Gillette SkinGuard
If you have sensitive skin or are prone to irritation, shaving can become a special kind of hell. Gillette, however, has a solution. According to Dr. Azadeh Shirazi, its SkinGuard razor comes with a special guard on the blade that prevents it from shaving too close but doesn't sacrifice efficacy. "It's durable with a SkinGuard technology positioned between the blades to help protect the skin with each stroke. It minimizes tugging and pulling and therefore reduces the risk of irritation, so great for sensitive skin types."
While the 2-blade design won't provide a baby-smooth shave, you can still get a pretty close shave without the rash. Besides the ease of use, Dr. Marisa Garshick also highlights the comfort of its added lubrication for an easy glide, as well as its precision trimmer for hard-to-reach areas.
Best Affordable Razor: CVS Twin Blade Disposable Razors
These razors make a case for the beauty of drugstore classics. It's entirely possible your father—or your old high school self—had disposable razors like these lying around when you were growing up. "While disposable razors are not as environmentally friendly as other razors, this 2-blade product is gentle on the skin to prevent nicks and bleeding," says Dr. Brendan Camp. No bells and whistles whatsoever, they still get the job done even on sensitive skin. Pop a few in your Dopp kit for when you want a close shave at the gym or on the road.
Best for Dry Skin: Schick Hydro Sense Hydrate Razor
All the water and shaving products used can do a number to make your skin feel parched. Schick's hydrating razor targets this hiccup by infusing coconut oil into its gel to moisturize your face while you shave. "Containing 5 ultra-glide blades and 7 hydrating gel strips, this razor helps to achieve a comfortable shave while still nourishing the skin," says Dr. Marisa Garshick. That means no irritation or dryness after the shave. Plus, the razor comes with Shock Absorb tech that'll auto-adjust to your pressure for a safer, more comfortable shave. "It also has a flexible head that makes it good for use in hard-to-reach areas," adds Dr. Garshick.
Best Eco-Friendly Razor: Leaf Shave's The Leaf Razor
The Leaf Razor isn't eco-friendly because of the materials it uses, but rather because of the materials it does not use: plastics. Yes, the Leaf is plastic-free, entirely recyclable, and refillable, so all you have to do is load in the blades (no cartridges needed) to use the triple-blade pivoting head. While its cost is on the higher end, celebrity stylist Pilar Scratch says the price is totally worth it. "It leaves your skin feeling smooth, even for sensitive skin. If you want a face razor just purchase their single-blade option," she says. And, oh, did we also mention how dang good they look from a design standpoint?
Best Value Razor: Gillette ProGlide
For just $20, you'll get Gillette's sharpest blades that are also anti-friction, smoother lubrastrip, precision trimmer, and—most importantly—the FlexBall tech at the handle that responds to contours even over the trickiest places. No wonder TV and media personality Antoine Von Boozier co-signs it. "Not only do these razors deliver an exceptional level of smoothness and closeness to the shave, but they also incorporate advanced technology and multiple blades to minimize the risk of irritation," says Boozier.
Best Straight Razor: Parker SR1 Stainless Steel Straight Edge
Straight razors are probably the toughest type of razor to master—they're also very old school and are a Hollywood favorite. but if you want to achieve the absolute closest shave possible, then you could consider a straight razor. This classic design from Parker is made with fine stainless steel and has a nice weight and feel in hand. Not only is it easy to wield, but its rounded exposure can also help prevent cuts. While each purchase only offers five blades, the fact it's only $20 makes up for that.
---
How Many Blades in a Razor Is Best?
"It is important to consider how many blades as multi-blade razors can offer a close shave, but also risk additional irritation," says Dr. Marisa Garshick. While many might go for a five-blade design since it'll shave faster and closer than a three-blade or one-blade (because fewer strokes are needed), some dermatologists argue that a five-blade might be overkill—more blades can lead to more friction and thus irritation, says Dr. Azadeh Shirazi. "It's best to use as few blades to get the results you want to reduce your risk of irritation and razor bumps."
A single-blade design can also provide a close shave if you know the right technique. Which is why if you're prone to razor bumps or ingrown hair, Dr. Brendan Camp recommends razors with a single or double blade. However, for men with coarser, thicker hair, Dr. Lauren Penzi recommends multi-blade razors since they often provide a closer, easier cut that'll involve fewer strokes and therefore less friction and irritation.
---
What Type of Razors Gives the Closest Shave?
As established above, razors with more blades pave way for a closer shave, but not without drawbacks. However, if you're concerned with the type of razors—electric, cartridge, safety, and straight, it all comes down to your personal needs and skin type.
Straight razors give the closest shave possible because of a sharper blade that directly touches and cuts closer to the skin.
Safety razors also give a closer shave than most razors—despite having only one blade!—because of how sharp the blade is (and so long you know the right technique).
For cartridge razors, it mostly depends on the blade design—more blades or fewer blades. But compared to safety razors, they aren't always better.
Electric shavers, especially those with heads, definitely won't give you a closer shave than blades simply because of the lack of contact between the heads and the skin. They do, however, shave close enough to maintain a low stubble that looks nice and even unnoticeable. Dr. Penzi also recommends electric razors for those with ingrowns since they cut the hair above the skin surface.
---
Tips for Using Razors for Men
Avoid dull blades: no matter what razor you use, always make sure it's sharp (switch it after a few uses) since a dull razor will wreak havoc on your face. "The most important is making sure the blade isn't dull as that can increase the potential for ingrowns and irritation," says Dr. Marisa Garshick.
Wet your face first: "It's important to start out by wetting your face with warm water to soften your facial hair," says celebrity barber Ray Santos. "When I have time, I like to apply a hot towel directly to my skin for a few minutes before the shave to really prep my face."
Consider shaving gel: Lathering up your face with cooling shaving gel can help protect the skin from irritation. "Apply it all over the area that will be shaved. This helps the blades glide seamlessly over the skin," Santos emphasizes.
Shave with the grain: "Shave in the direction of hair growth to minimize irritation, says. "Note that hair grows in different directions in different locations on the face. For example, hair growth may be different on the cheeks than it is on the neck," he adds.
Use the right technique: this includes not shaving too fast or pulling your skin taut while shaving which will tighten the skin and give you a closer shave. But Dr. Camp warns of the latter technique's risk of razor bump. And always shave after a shower, when facial hair is at its softest and easiest to cut.
---
How We Selected
We consulted with Men's Health's Grooming editors and writers on the best-performing razors for men. Experts, including our Grooming Editor Garrett Munce and Style Editor Maverick Li, tried a number of men's razors to the test and evaluate their effectiveness, comfort for different skin types, closeness of shave, and ease of use. We also spoke with grooming experts such as professional barbers and dermatologists to curate the best razors for men.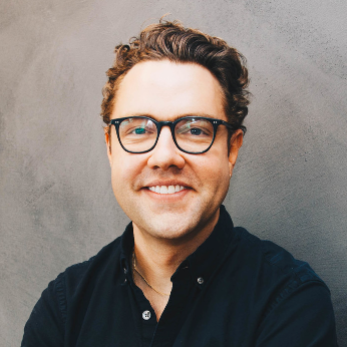 Garrett Munce writes about men's style and grooming. He's written for Esquire, New York Magazine, Spotlyte, and Very Good Light and held staff positions at GQ and W. Follow his skincare obsession on Instagram at @garrettmunce.
Style and Commerce Editor
Maverick Li is the Style & Commerce Editor of Men's Health, where he covers clothing, footwear, watches, and grooming. He was previously the Assistant Commerce Editor at Esquire.
News
Happy Fashion Friday and last day of March 2023! Let's keep discussing clothing shopping tips in a weak economy,…