16 total views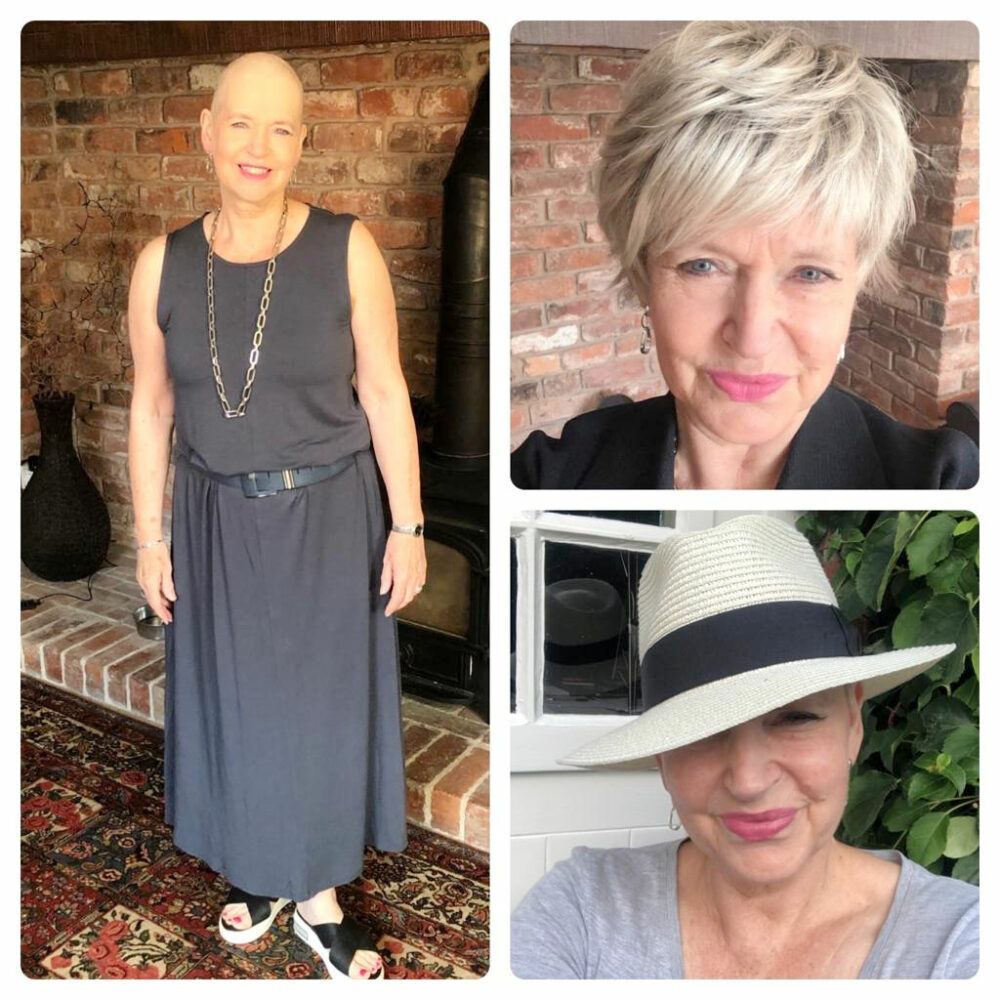 karen's journey with Cancer – Part 1. As you will be aware if you have been following my blog for some time the main topics I cover are how to look chic and stylish at any age. As I spend about four months of the year in the South of France I am able to bring you news and views from the local markets and Brocantes.
I also cover subjects such as beauty, exercise, healthy eating and general well-being. Luckily I currently enjoy relatively good health at 73. However I am aware that a few of my friends and relatives have had some serious health issues recently. One of these is my very good friend Karen. I first met Karen over twenty-five years ago. We had both trained as image consultants and coaches and were running seminars and coaching individuals in the corporate market. We have remained friends both personally and professionally. Our husbands are enthusiastic fishermen and so have spent weekends together enjoying the countryside and shopping in the local towns.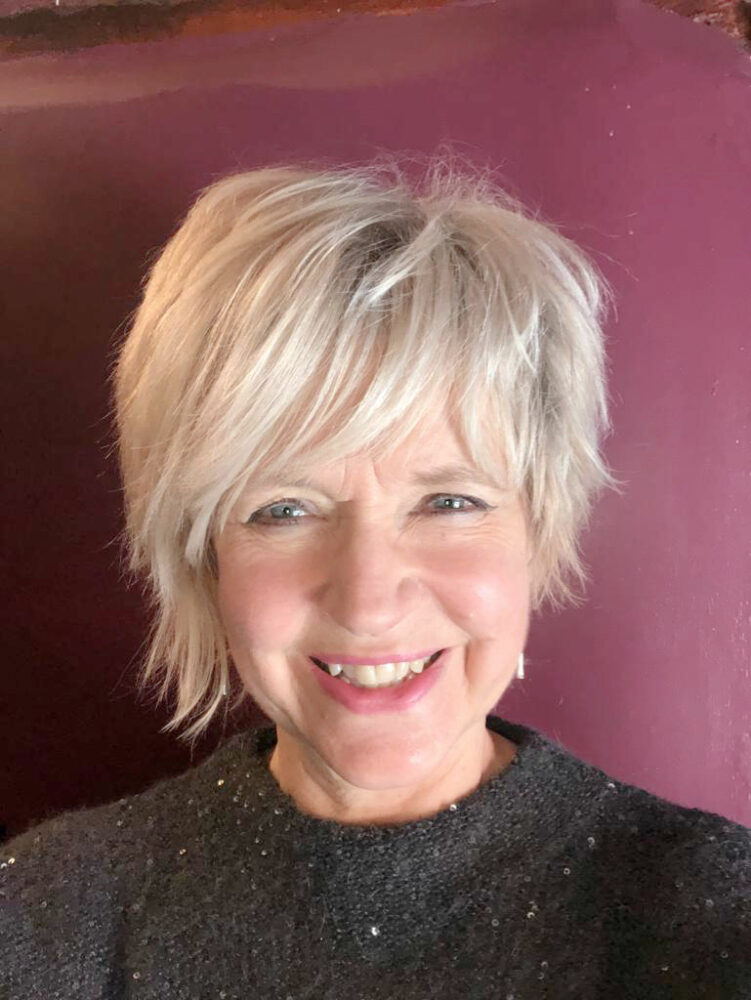 When we met a few months ago for dinner Karen was undergoing treatment for breast cancer. I was so impressed with her positive attitude and all the products she had discovered to help her to continue to look like her normal chic and elegant self. She agreed to write a guest post sharing her inspiring story. It will be published in two parts the first on how she coped mentally and emotionally and in the second part she will be sharing all the tips she used to keep her appearance as normal as possible.
Over to Karen:
I'm reflecting on a year of 'cancering'. Gladly my Stage 3 malignant lobular breast cancer has responded well to surgery, chemotherapy, and radiotherapy. I am feeling energized, positive, and incredibly grateful. My hair is growing quickly again now, and the eyelashes and eyebrows are back.
I remember chatting with Josephine about all the tips, tricks, and resources which I had sought out or stumbled across throughout this demanding phase of my life. We realized that these may be useful or interesting for you or for those whom you love. Everyone's cancer is different. Our bodies are unique, responding in a wide range of ways to treatments and approaches alike. Get medical advice as appropriate and research in your way, to come to your own informed choice. I have added some links here. No one has paid me to promote any products or services. This is my personal story.
Having received my diagnosis, I immediately gave my tumour a name, calling her 'Molly'. This enabled me to have conversations with her, which led me to reflections and insights of great value. I invited her to work with me, to gain the best possible outcomes. In my mind, this wasn't a fight; it was a partnership. I felt that engaging Molly in the journey would be more productive for us both.
We embarked together to embrace surgery and care for the scar tissue using vegan body oil, using self-massage and doing the exercises recommended by the hospital physiotherapy department. I used one from Arbonne. www.arbonne.com This was important to avoid adhesion of the scars, particularly where the lymph nodes were removed, as the scar tissue can stick to underlying tissues. I protect my arm from infections to avoid lymphoedema, which is swelling, which can persist for life.
Next on the list was chemotherapy. The plan for me was 6 infusions, one every 3 weeks. I did have a couple of delays when my white cells dropped too low, my immune system was too compromised. This was disappointing when I set my sights on a certain end date, but I quickly realized that I had to go with the flow of the process, staying as calm as possible. I admit to being terrified at the prospect of the cocktail of drugs and their impacts, yet I was committed to giving it my best shot.
I opted to fast for 72 hours around the infusion day, as I had read research from Italy, the UK and the USA which indicated this may support my body to minimize its cell division, reducing harmful side effects https://www.karger.com/Article/Pdf/510839. Meanwhile, the tumour cells would avidly take up the chemotherapy, which made sense to me. This regime worked for me in my psyche, but of course, I have no idea whether it did medically. The researchers are the people who check out such things. More data will be gathered in the future.
I came across the microbiome, the gut bacteria which can help produce useful chemicals in the body and support immune responses and reduce inflammation. I nourished myself with a variety of at least 30 different plant-based foods per week [very often closer to 45] to promote a healthier microbiome. Plant-based foods include coffee, cocoa bean in dark chocolate, individual spices, nuts, seeds, beans and lentils, and eating a rainbow of coloured fruits, salads and vegetables. I continued to eat a range of proteins including meat, poultry, fish, and eggs. It was my choice to go for variety, not restriction, all in balance. In between infusions I felt well and have continued this pattern of eating. It feels like a gift now in my change of lifestyle.
As the first chemical infusion took hold, my hair turned to straw and as predicted, came away in fistfuls. I knew this was a certainty and went straight away to my amazing wig provider, who specialized in offering stunning wigs to people undergoing hair loss from medical conditions. Sara at www.wigwonders.co.uk was local to me and wonderful.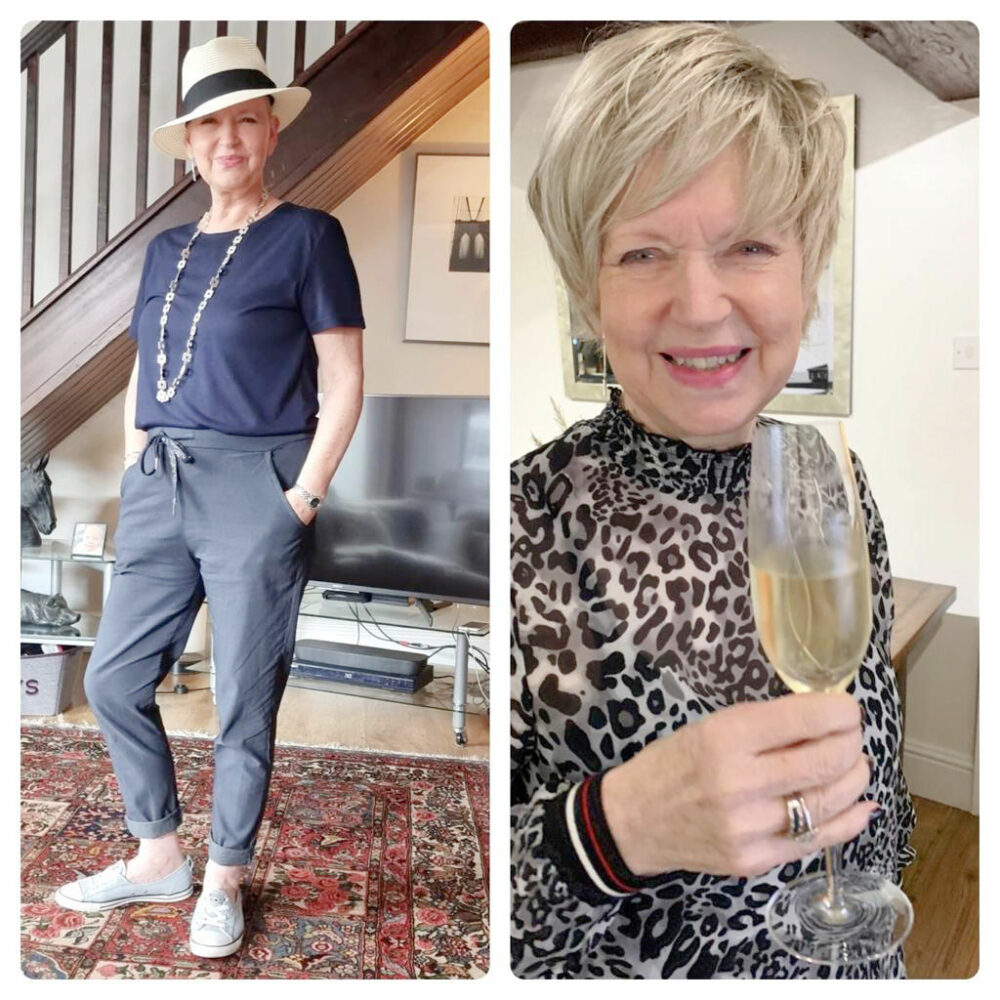 The wig I had chosen was pearl blonde and very close to my original colour. She trimmed it to my preferred style and made sure I was satisfied. She was open, direct, kind, compassionate and professional. I loved the result she achieved. My sister accompanied me and helped me choose and gain confidence. Sara shaved my head, as soon as the hair began falling out, which was the way I wanted to approach this. I cried after the hair had gone, not from distress, but from utter relief that my ears and nose were not as big as I had feared. Some people opt to have the cold cap, which can help preserve some hair. Others don't like wigs and find amazing headgear.
My 'go-to' Summer hat was a Panama, which I know is favoured by Josephine. It worked for me. A wig in hot weather can be like wearing a woolly hat and is too much. Protecting the skin is vital, as chemotherapy makes the skin even more sensitive to sun damage. I was happy to be at home without any hair at all and the family were very complimentary, my neighbours also became used to seeing me without the wig and I felt free to be me.
I would like to thank my husband Charlie and my sister Naomi for being so loving and supportive during my journey.
Part 11 of this story will contain recommended resources and products that helped support Karen on her journey and will be published at the end of this week.
Please feel free to share this post with friends and family if you feel it is appropriate.
News
Images: Getty It was a long road back to the top, but absolutely ginormous jeans are once again the…