7 total views
When we think of coastal chic style, we often picture colors that are muted, soft and beachy. Think sand, sea, sky, faded clapboard houses. But if you're a Winter, your best colors are cool, and usually bright and saturated. And you may look faded and drained in softer shades. In this post I'll share some tips to create a comfortable and stylish coastal chic capsule in a Winter color palette.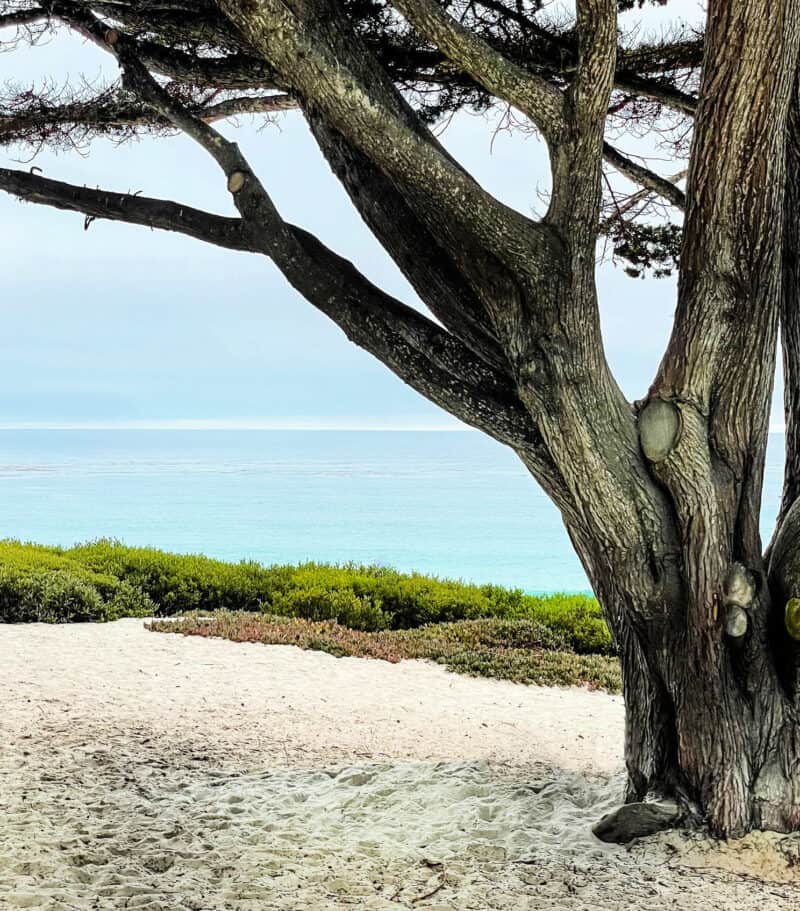 In an earlier post, Why "coastal chic" is my new style mantra, I shared some of the reasons why this style aesthetic seems to appeal to many of us now. Even if you aren't "coastal" in the geographic sense, it's an easy and timeless look for casual lifestyles. I also think it's a very adaptable and versatile style, and can work for all ages. And yes, for all color palettes.
How to wear coastal chic when your color palette is Winter
If you've been color analyzed as a Winter, your best colors are cool. And you probably look your best in bright, saturated colors and do well with some contrast in your outfits. (Though rarer, some Winters are best in lighter, "icy" colors.) Either way, you'll disappear in soft, faded colors. And very warm, yellow-based colors may make you look sallow or muddy. So the muted, sand-washed shades that often exemplify coastal chic style won't do you any favors.
So how does a Winter make the coastal chic look work for them? One way to go is to think "nautical." White with navy or various shades of royal blue, and a smattering of berry or fuchsia will coordinate nicely and should work for most Winters. Some Winters may be able to throw in an acid yellow accent here or there. Or some Emerald or Spruce green (think of those coastal cypresses…)
To keep "nautical" leaning toward a more beachy vibe (and away from Thurston Howell III)…
keep styles relaxed. They don't have to be oversized, but stay away from anything too tailored.
if you want to add something in a crisp fabric like poplin, go a little oversized.
mix up your textures
keep accessories on the more casual side.
if your style needs some structure, go for a collared shirt, roll up your sleeves.
If you prefer a more neutral palette, you can always do various combinations of black, white, gray, and navy.
More coastal chic options for the Winter color palette
White jeans are a perennial, and would look great with any of the tops in the capsule. To stay with the "coastal" vibe, I'd stick to more relaxed fits like these "slim wide leg" jeans above.

For some shoulder/arm coverage without the swelter factor, here's a breezy linen poncho. (If you're traveling somewhere hot, this could really come in handy!) Also in Black and Steel (pale gray). Personally, I'd suggest layering the white over dark separates (black or navy) and the black poncho over white.
That white cardigan shown in the capsule is also available in this nice Raspberry color. (Soft White & Cobblestone will work for most Springs/Autumns, Ocean is nice for Summers.)
The irregular square dot pattern gives this black and white shirt a casual vibe. Available in sizes 00(0/2) to 4(20/22). No ironing needed, so another good one for travel!
If you love the comfort of a Birkenstock footbed but prefer a sleeker look, these Gizeh sandals are also available in a fun silver metallic.
It doesn't get more coastal than a Boat and Tote canvas bag. The red or dark green handle colors are also compatible with a Winter palette.
I love using accessories to add color. The blue bead bracelet set I featured in the capsule is a bit spendy…here's a more budget-friendly option.
And be sure to visit my SHOP for more Winter color palette picks.
Thanks for reading! If you enjoy une femme d'un certain âge, please support me by sharing on Facebook, Pinterest, or other social media, and subscribe to receive email notifications of new posts, and exclusive content. Thank you!
Affiliate links in posts may generate commissions for unefemme.net. See my complete disclosure policy here.
News
GQ Recommends More bang for your buck. By Kate Sloan May 30, 2023 All products featured on GQ are…